TIMES MADURA, JAKARTA – Cooking for certain people has become one annoying thing to do. It's time consuming, and sometimes regarding to the effort we have made, the taste doesn't meet our expectations. A total failure. However, Chef Christo one of the finalists of Master Chef Indonesia season 6 has easy tricks for you.
During his live cooking with Modena, he who was also appointed as Resident Chef Culinaria MODENA at Bangun Indah Graha, Klojen, Malang, share the tips and trick on how to make an easy simple meals in just a minute.
The live cooking was held on Sunday (10/10/2021) and followed by dozens of lovely ladies with special interests in cooking. The chef showed an easy way of cooking Korean dishes such Yangnyeom Chicken, Sundubu-jjigae, and some Korean beverages like Fresh Strawberry Milk.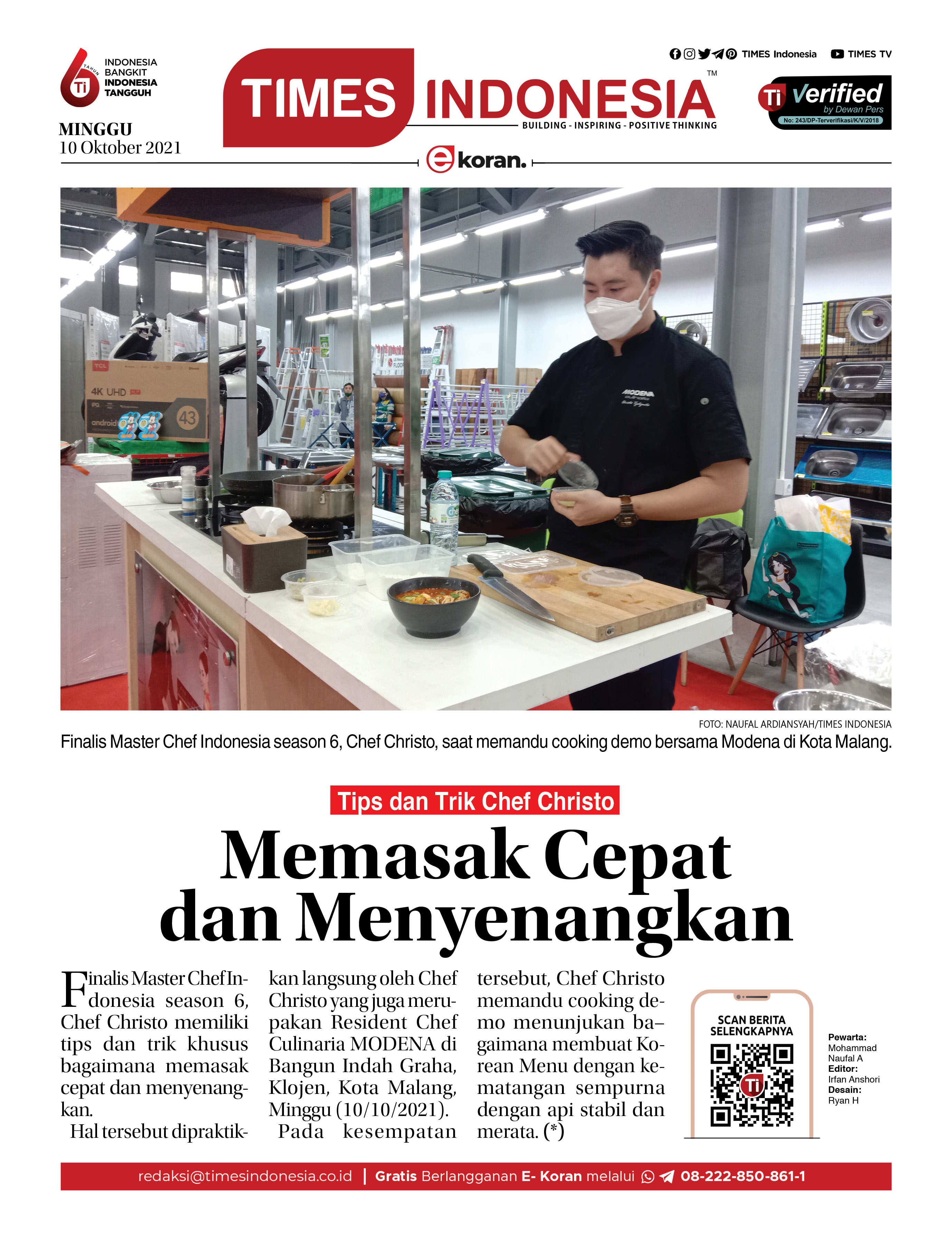 "Healthy food has become a trend lately, people tend to add this lifestyle into their diet. And I just shared them some healthy food they could duplicate at home," Chef Crhisto said.
In his opinion, the only way to be able to cook simple dish in a minute is by just keep practicing and find out the perfect technique for your own. "You need to do it often, cooking is an art, the more you practice to create the art, the better," he added.
He also said to not afraid of error. Error is somehow was one of the crucial ingredient to create a perfect dish. "If you never try, you will never know.. I have done so many trial and error to create a perfect dishes that meet my expectations," he added.
For those beginner, you could try to find simple dishes on the internet and copy it. "I should bought a food almanacs back then. But now, all you need is just a click away. Just surf a lot and find the perfect recipe," Chef Christo punctuated. (*)
| | |
| --- | --- |
| Pewarta | : |
| Editor | : Khodijah Siti |